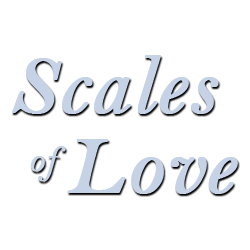 Scales of Love
A downloadable visual novel for Windows
Story
Dale and Karen have been a couple for four years. They've been living together happily for a while now.
Now, something has happened in Karen's life that might change everything.
Will love be enough to see them through their challenges?
Guide Karen through this very short, part-comedy, part-fantasy visual novel about the heart.
NOTE: This game contains very strong language.

Instructions
Press X, Z, or down to advance dialog boxes
Press up or down to select dialog options
Press X, Z, or Enter to confirm dialog options
Press C to speed up text
Press down to skip to full text display
Credits
Written, programmed, and designed by John D. Moore.
Features the following music:
Download
Click download now to get access to the following files:
Comments
Log in with itch.io to leave a comment.
Cackled for like a minute straight at the conclusion, good work!!
I played the game. I like the art style and sprite variety, and the core plot idea is fun. Just wish there was more of the story, as it ends kinda abruptly as it is. I'd be interested in playing an extended version for sure. The one negative point for me was that the lack of mouse controls meant a less-than-ideal experience playing on a touch-screen tablet.
Thanks for the feedback! I hope to be adding mouse controls soon. That was a serious oversight on my part.