Koi Puncher MMXVIII
Important correction: Koi Puncher MMXVIII has thousands of koi
---
I am writing this post to issue an important correction. In previous posts about KOI PUNCHER MMXVIII I had written that the game has hundreds of koi. Before now, I had not actually crunched the numbers. Now I have. I can now report that the game has THOUSANDS of possible koi.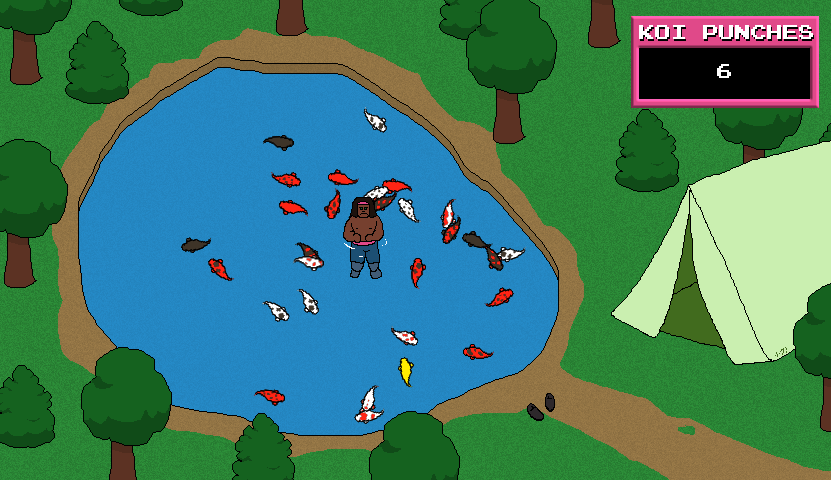 The koi you encounter across the game's ponds may look random, but KOI PUNCHER MMXVIII actually has a complex and invisible system of genetics. Each koi's appearance is determined by the genes it inherits from its parents. Even a fairly bland-looking carp may be a carrier for some interesting recessive feature. Mutations are possible, too.
One way to play KOI PUNCHER MMXVIII is to attempt to produce and discover interesting variations of koi, or to breed for certain traits. The game even has a home pond in which you can save a permanent collection of koi. Two of the play testers for the game, in fact, selectively koi-punched to yield a population of only pure red koi.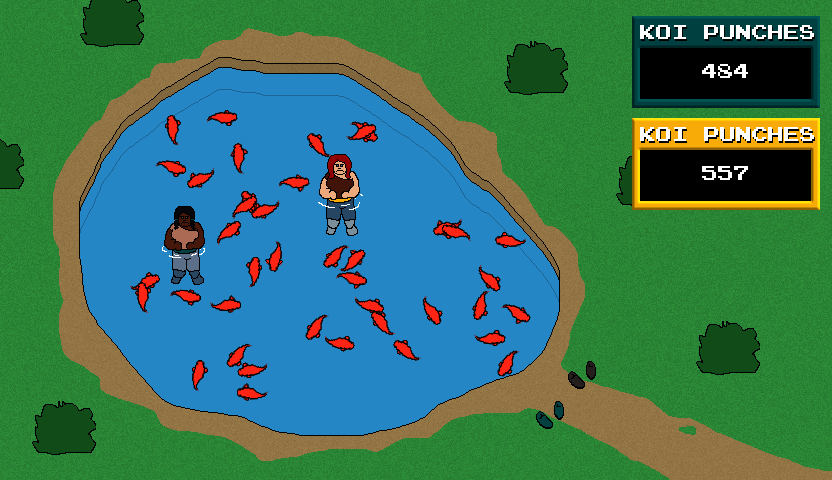 (Image courtesy of Paul Allred and Courtney Calahoo, from a testing build)
This one of the detailed, deep--some might say bizarre--systems under the veneer of a simple punching game. KOI PUNCHER MMXVIII is available now as a free download!
Files
KoiPuncherMMXVIII.zip
93 MB
Apr 20, 2018