Koi Puncher MMXVIII
KOI PUNCHER MMXVIII now available on ITCH.IO!
---
Today is the day. Are you ready? Can you feel it?

Do you have what it takes? Are you not a koi puncher?
KOI PUNCHER MMXVIII is available now as a free download for Windows.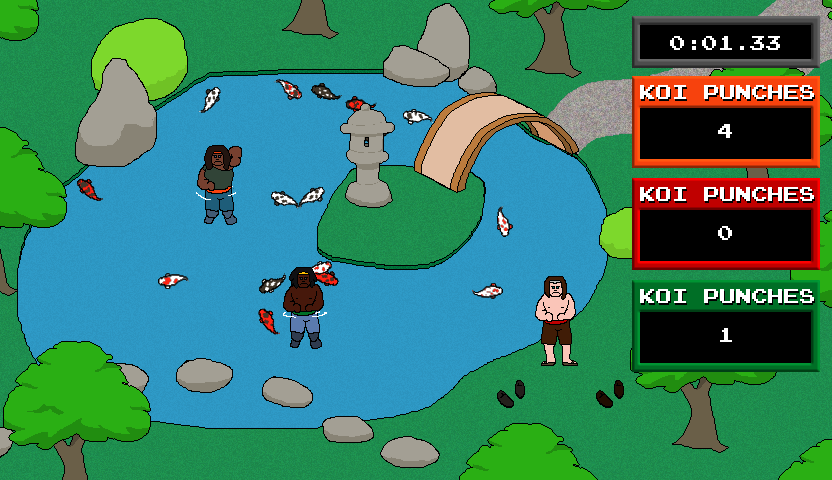 KOI PUNCHER MMXVIII can be played by up to four players simultaneously in a relaxed and free koi-punching mode or in a competitive versus mode. It can also be enjoyed solo: a free mode, time challenges, a home pond with a permanent reserve of koi, and three special challenge games. You can play as eight different characters across several koi ponds!
Ahoy koi puncher, ye puncher of koi! It is time to punch koi.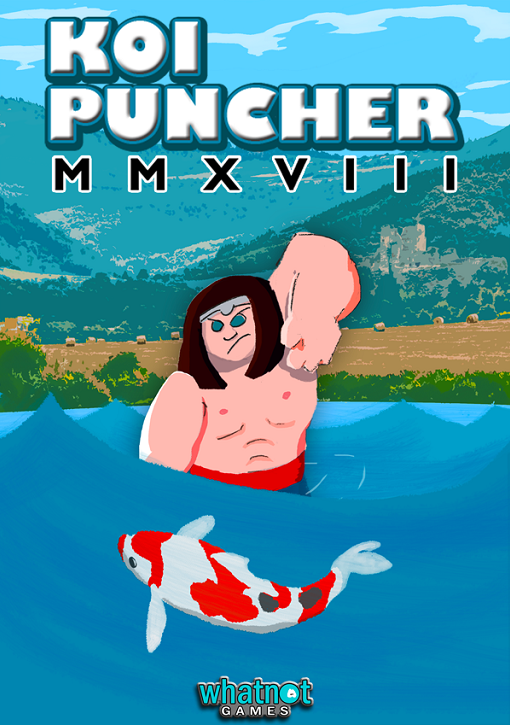 While KOI PUNCHER MMXVIII is released as a free download, tips are appreciated!
Files
Koi Puncher MMXVIII.zip
93 MB
Apr 20, 2018