Whatnot: Stories and Drawings
Yesterday, I received a package in the mail containing a dozen copies of my book Whatnot.
It of course wasn't a surprise, considering I'd ordered them.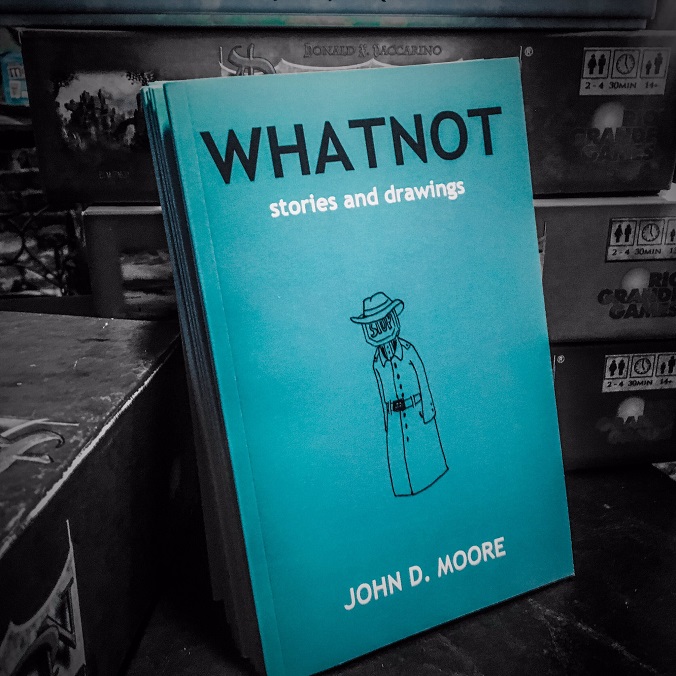 However! I have to say that it's very cool to have physical copies of the book. I've been making and distributing stuff on computers for a couple of decades now: stories, videos, games, etc.
But there's something about holding something you've made in your hand. Something that exists in the world. Entering a third dimension beyond the two of screens. It's literally a very small thing, but it's intensely satisfying, even if it's just self-published, to have my work given tactile existence and mass.
If you'd like to have a physical copy of Whatnot, you can order one from Amazon. But of course, I'd love it if you just got it digitally right here on itch.
Files
Whatnot - Stories and Drawings (John D. Moore).pdf
1 MB
May 02, 2019
Get Whatnot: Stories and Drawings